Ottawa, Ontario, Canada
Nestled on the banks of the majestic Ottawa, Rideau and Gatineau Rivers, Ottawa is one of the most beautiful G8 capitals in the world. A thriving international technology and business centre rich in culture and heritage with its many national institutions, parklands, waterways and historic architecture. It is home to a large number of foreign embassies and cultures from around the world. Whether your interest is culture or history Canada's Capital region offers a unique combination of both … 30 museums, 50 galleries and theatres, night clubs, fine dining, world-class shopping, heritage sites, stunning architecture, festivals, cultural activities, natural wonders, and friendly people.
Sightseeing: National Gallery of Canada, Canadian War Museum, Canadian Museum of Nature, Canada Science and Technology Museum, Canadian History Museum, Peace Tower & Parliament Hill, Supreme Court, Changing of the Guard, ByWard Market Shopping District, Rideau Canal Boat Tour, Currency Museum, Plus a day trip to Montréal, City Tour, and Old Montreal.
The Novotel Ottawa hotel is ideally located in downtown Ottawa in the heart of the Nation's Capital. It is walkable to EVERYTHING Ottawa has to offer. The hotel features 282 hotel rooms and numerous amenities such as complimentary WiFi, onsite restaurant and indoor pool.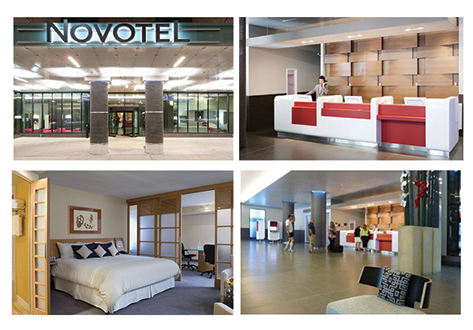 July 7 – July 17, 2015
Your Session Includes:
• Novotel Downtown Ottawa
(Single or Double)
• 3 All-U-Can Eat Meals Daily
(2 dinner, 2 lunches not included)
• Daily Grand Edventures Courses
• Sightseeing Excursions
• Evening Entertainment Activity
• Airport Transfers Included Round Trip
Double $2299, Single 2599